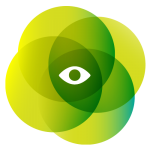 Sustainable effectiveness in learning & development
in 4 steps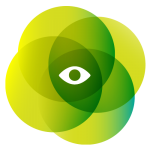 A story with many layers
A career often struggles with difficult dilemmas. Many people get stuck in a career or get even sick from it. Many young people get stuck in their studies, career choices or links to the education of their choice (i.e. drop-outs, burn-outs, bore-outs).
There is huge profit to gain if you can have a deeper insight into how your own story is put together. How you connect to the reality you are currently a part of. Where exactly is that talent located, which unique combinations of your individual aspects can you use? Which aspects stop you, what makes your talents free, where does energy escapes you and in which aspects lies the driving power?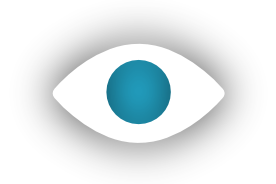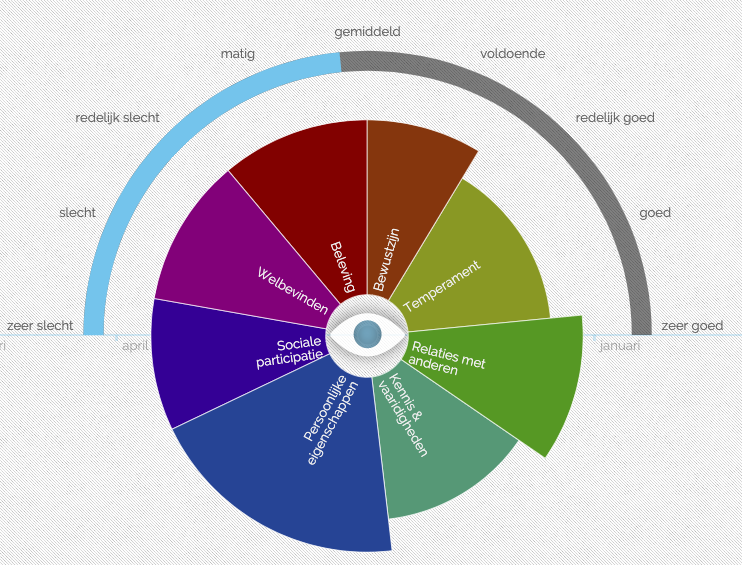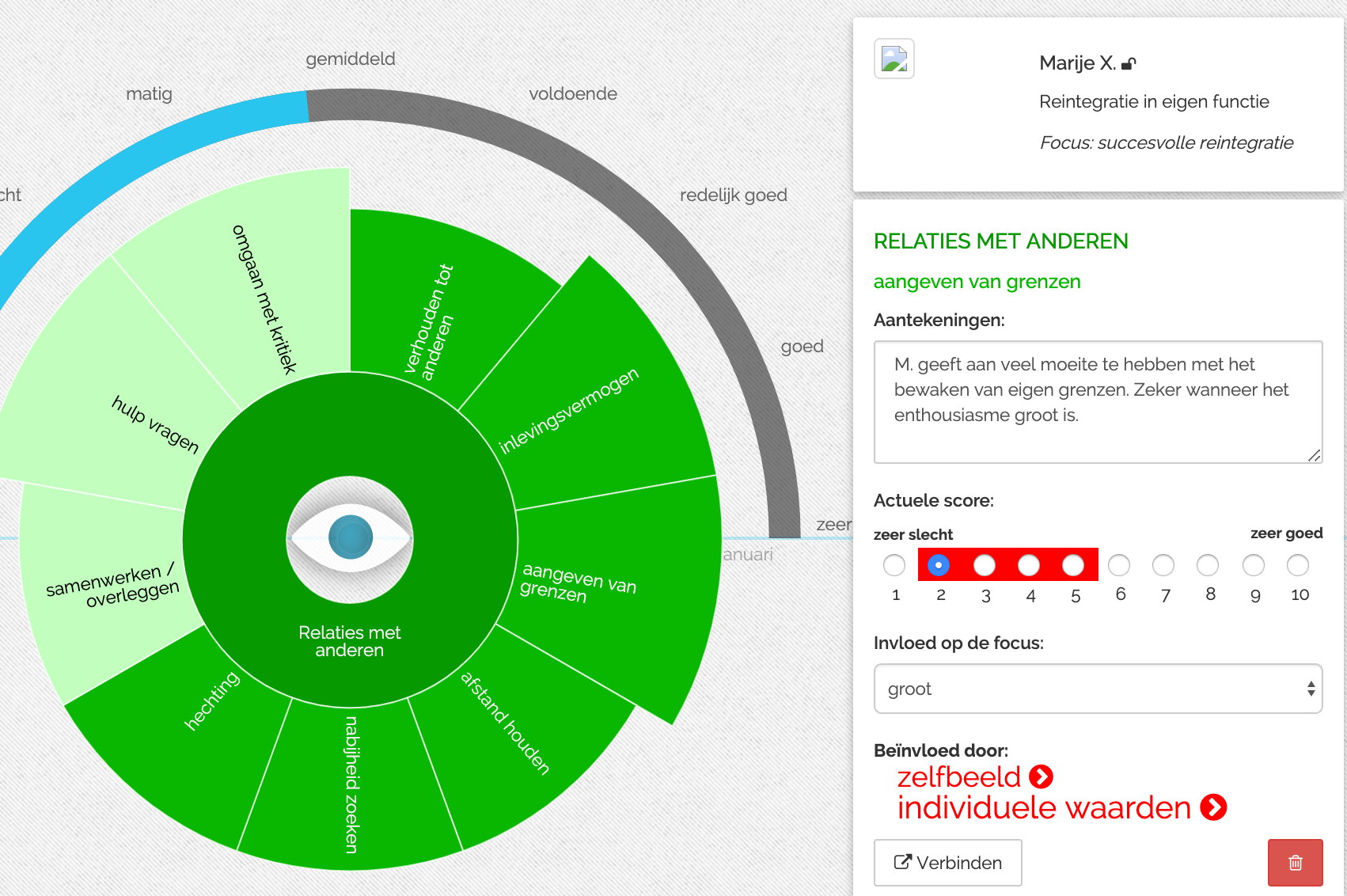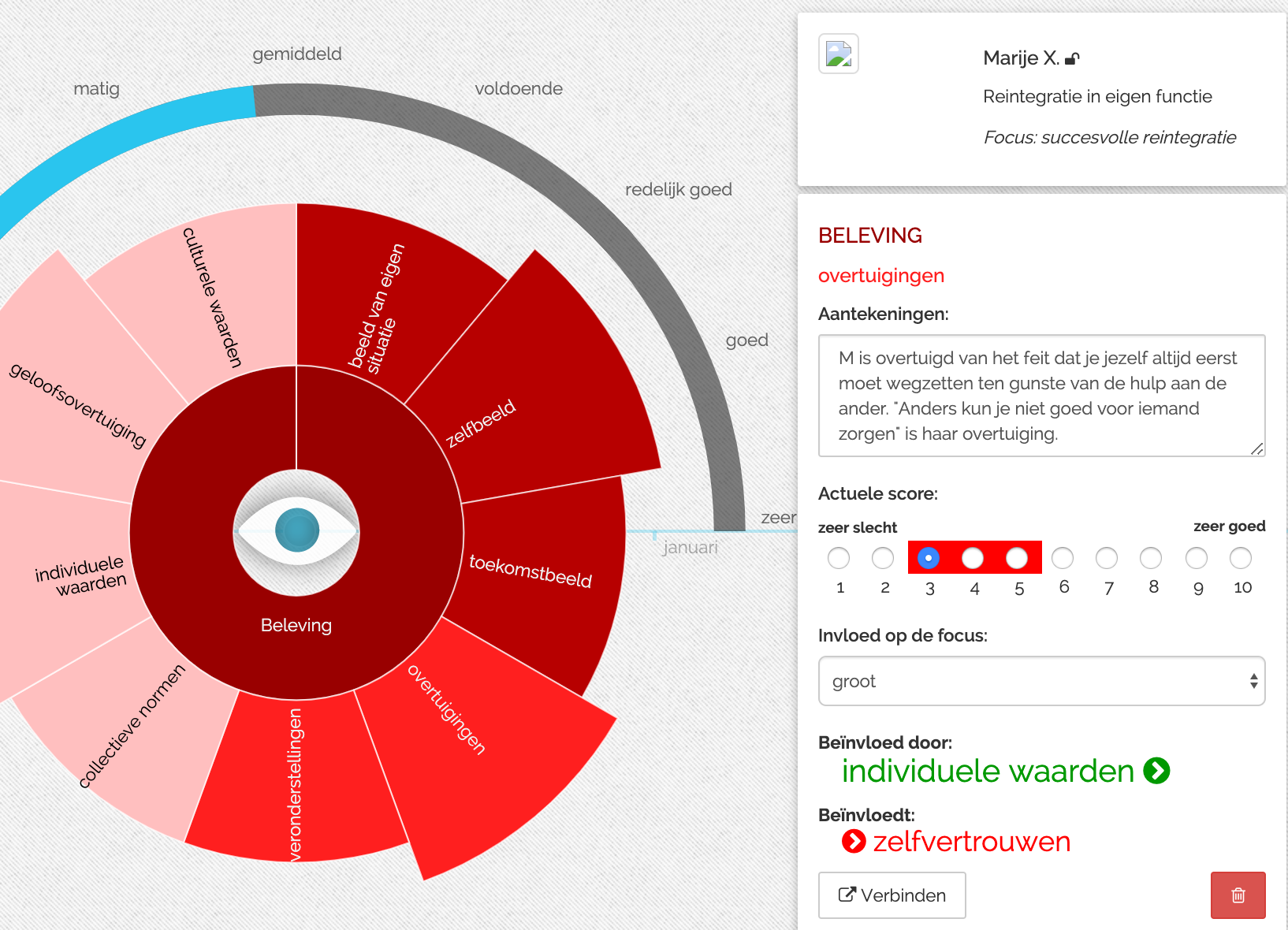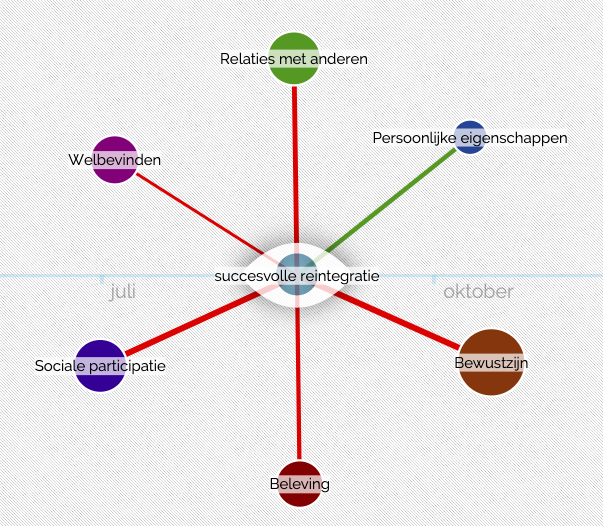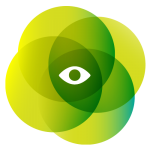 Multiple-layered view
We train coaches, career counselors, teachers, education and HR professionals and managers with the help of BROADVIEW | explore! even better to look at multiple views. To dive into the individual story in a systemic and divergent way.
What works positively, what works against? What influences what? What do we fail to see? What to do or not to do? Where does the power originate and where does the energy disappear?
The workings and dynamics of the integral system are clearly visible.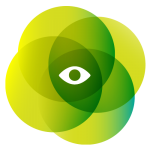 Dynamic overall view
With all the influencing factors and their connections in the picture, it becomes clear how someone can operate considerably more successfully in daily life, at learning and working.
Through smart simulation, we test decisions and possibilities. That which will or will not produce a sustainable result becomes clear.
With these new insights, goals are formulated and actions are planned.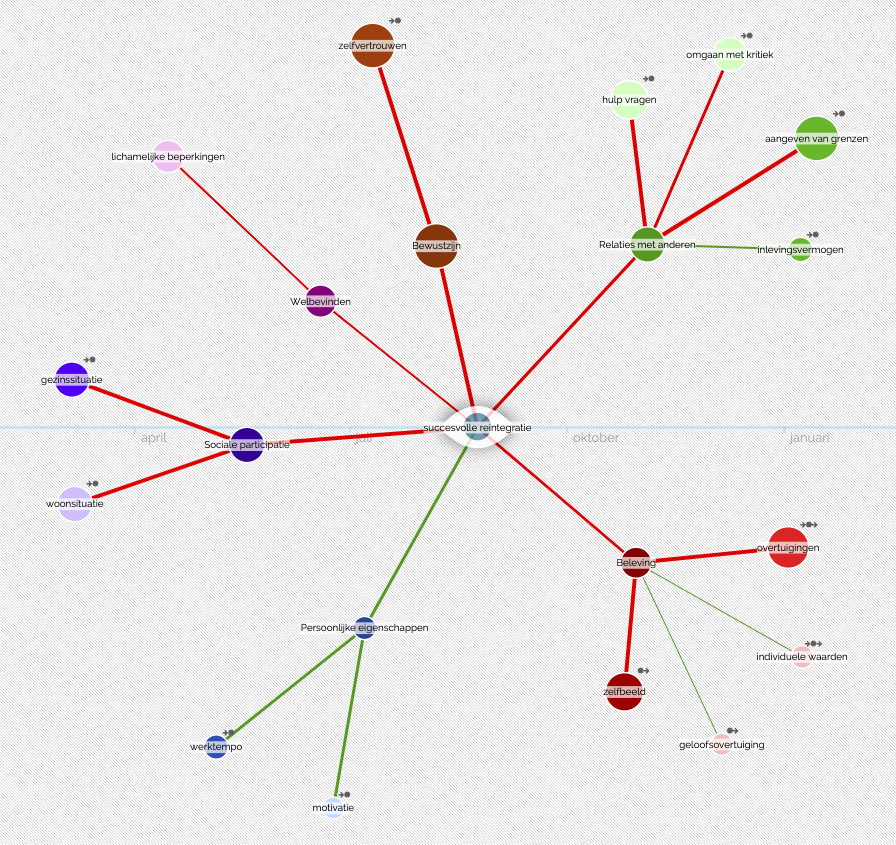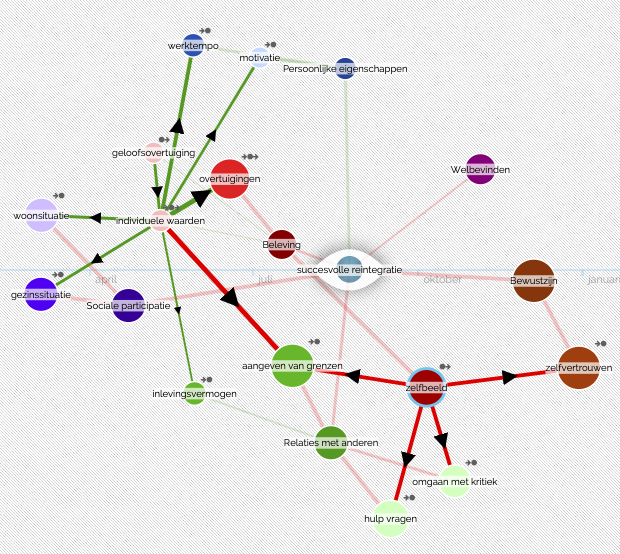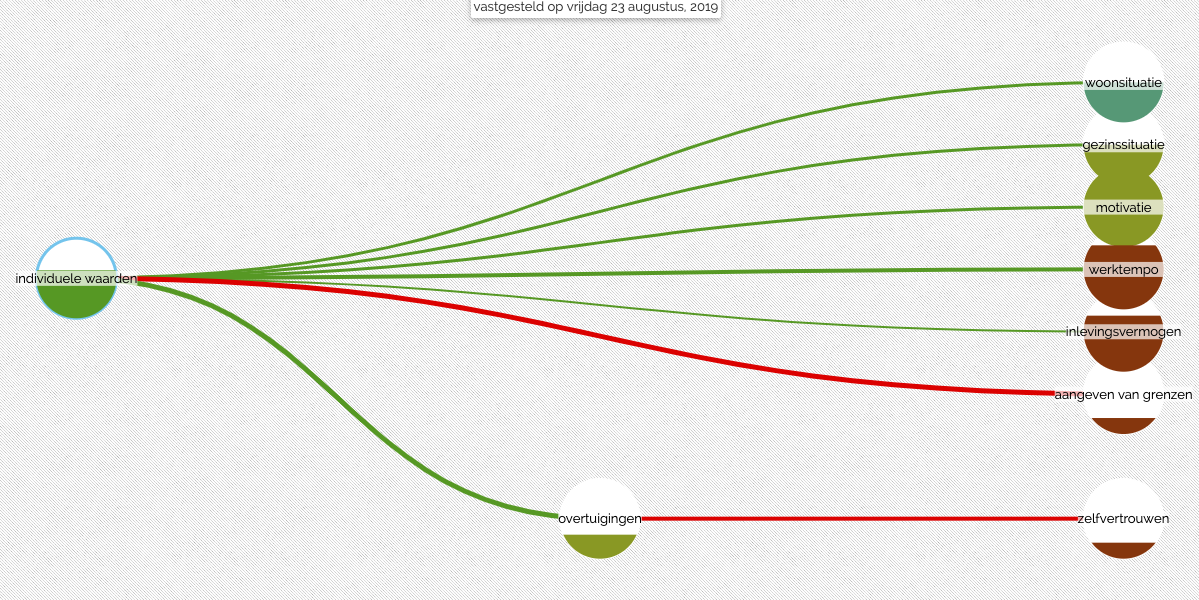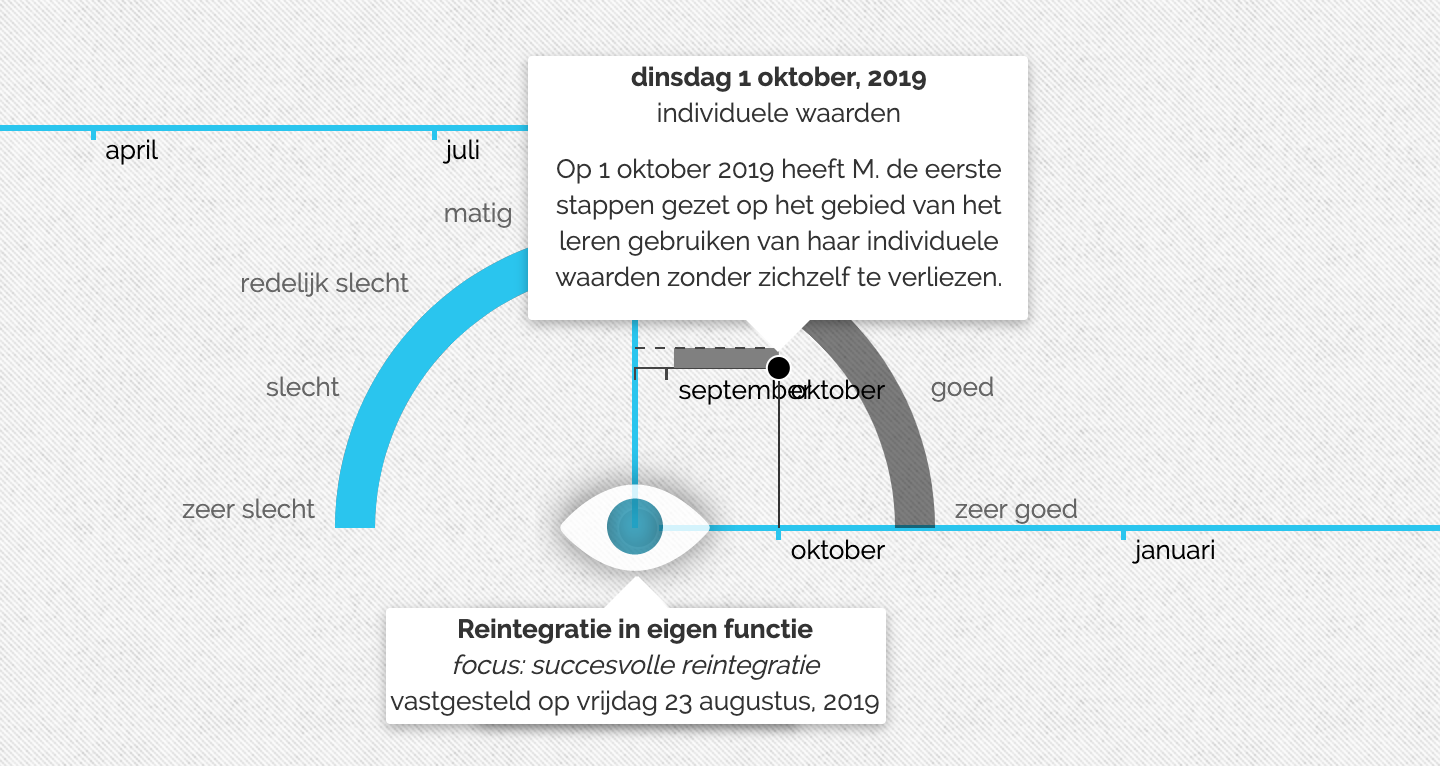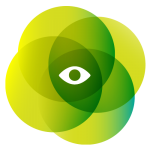 Integration in the process
The BROADVIEW –approach fits (technically and methodically) seamlessly into the structure of coaching, reintegration, study guidance, and educational guidance process.
For example, BROADVIEW | explore! can be connected to a digital file as a "by-pass". The application can be fully used together with remote colleagues (via Skype for example). One can also easily work with complex amounts of information from different sources. And goals, actions and responsibilities for everyone, including the client involved, are accessible 24/7.
Excellent IT school?
Key question: what is an excellent ICT school, what is the added value and what is needed for this (in a broad sense) to end up there?
These strategic questions were intensively dealt with with stakeholders.
Outcomes: in addition to the obvious aspects and conditions, a number of aspects that affect the vision of the nature of education and that appeared to play a major role in the success of a subsequent implementation.
Hidden tragedy
Despite all communication efforts and inventories, the rollout of an organizational change process remains stuck on the cooperation of one specific team.
After looking at the origin of the problem in a completely different (divergent) way, a special tragedy was uncovered: the team leader revealed that he had been able to avoid any reporting for years and thus disguised that he was practically illiterate. His openness was set publicly as an example, the employer started a language course for several colleagues and the organizational change got off the ground.
The proof of the pudding is in the eating
Our ambitions are high, as are our promises. To discover the reality behind the marketing, we invite you to thoroughly test our promises.
Choose a complex multi-problem case from your own practice. Contact us and we will deal with that issue live at your table and show you the added value of BROADVIEW | explore! and the underlying divergent and systemic thinking.
Come and taste!